21,000 Gallon Frac Tanks for Rent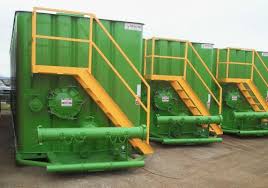 – Easy and quick set up with large storage capacity.
4 Manifolds / Valves
3″ Inlet / Outlet male camlock fitting
21″ Front Manway
Integrated safety stairway
Learn more about Frac Tank Rentals

6100 Gallon Heavy Duty Norwesco Blue Vertical Poly Storage Tank Rental
Tanks are chemical grade with extra thick walls.
1 Outlet 3 inch female camlock fitting

1 Inlet 3 inch female camlock fitting
1 Manway / Lid
Weight: 1456 lbs.
Dimensions: 119″ Diameter x 140″ Height
Common liquids stored in our tanks are Water, Calcium Chloride, DEF, Ethyl Alcohol, Ferric Chloride, Ferric Sulfate, Hydrochloric Acid, Biodiesel, Fertilizer, Phosphoric Acid, Polymers, Sodium Hydroxide, Sodium Hypochlorite, Sulfuric Acid, Urea, Brine, Agricultural Chemicals, Industrial Chemicals and many more. Please contact Norwesco to verify chemical compatibility before use.

4,000 gallon aluminum semi tank trailer for rent
Please call for details

1,000 gallon Tank Trailer for rent
Pick up truck can haul it.
2″ Inlet / Outlet female camlock fitting
16″ Manway / Vented Lid
Height 80" (w/ fill kit 88") Length 200" Width 81" (w/fenders)
Weight 2,150 lb Capacity 14,000 lb
Hitch Height adjustable, 2 5/16" ball
425 gallon Tank for rent
Sits in the bed of a pickup truck

Capacity: 425 Gallons
8″ Vented Lid
Outlet 2″ female camlock fitting
Inlet 2″ male camlock fitting
Dimensions: 65″dia x 39″H
Weight: 97 lbs.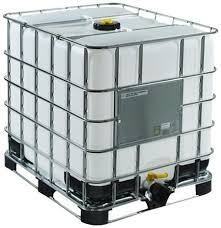 275 gallon Tank for rent
Tote with metal cage around it. They are the width of a pallet for easy mobility with forklift.
4″ – 6″ Threaded Lid
2″ Drain Valve w/ Male Quick Disconnect Coupler
45″ Length x 40″ Width x 46″ Height
135 Lbs
Cross Directional 4-Way Pallet / Forklift Channels
GREAT SERVICE – GREAT PRICING – COMPLETE TURNKEY SERVICE AVAILABLE
(253) 237-3878 | Sales@PacificDustConrtol.com
Tanks for Rent Tacoma, WA