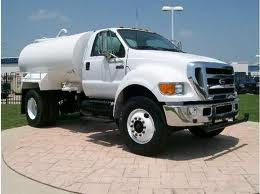 Services Available:
Construction Sites
Industrial Sites
Miscellaneous Dust Suppression
Street Washing
Water truck services are managed by a staff of experienced professionals servicing all of Washington and Oregon. We will perform by the job, by the hour, or by contract.
Our trucks are more functional than most. Not only are they equipped with spray cannons on all four corners of the truck but they also have the option of an adjustable spray bar on the back for applying liquids in a more controlled and accurate spray.
Trucks are well maintained, street licensed, fully equipped, insured and run 24/7 or as needed. We have a two hour minimum charge. Our friendly and professional staff is ready to serve your water truck needs.
Free Quote – Fill out the form or call 253-237-DUST (3878)
Water Truck Service Areas
Water Truck Service Portland, OR
Water Truck Service Beaverton, OR
Water Truck Service McMinnville, OR
Water Truck Service Gresham, OR
Water Truck Service Salem, OR
Water Truck Service Vancouver, WA
Water Truck Service Longview, WA
Water Truck Service Centralia, WA
Water Truck Service Olympia, WA
Water Truck Service Tacoma, WA
Water Truck Service Auburn, WA
Water Truck Service Puyallup, WA
Water Truck Service Bremerton, WA
Water Truck Service Port Angeles, WA
Water Truck Service Marysville, WA

Water Truck Service Aberdeen, WA
Water Truck Service North Bend, WA
Water Truck Service Wenatchee, WA
Water Truck Service Moses Lake, WA
Water Truck Service Kennewick, WA
Water Truck Service Richland, WA
Water Truck Service Pasco, WA
Water Truck Service Yakima, WA
Water Truck Service Spokane, WA
Water Truck Service Cle Elum, WA
Water Truck Service Issaquah, WA
Water Truck Service Bellevue, WA
Water Truck Service Seattle, WA
Water Truck Service Everett, WA
Water Truck Service Redmond, WA
var _gaq = _gaq || []; _gaq.push(['_setAccount', 'UA-22892562-1']); _gaq.push(['_trackPageview']);
(function() { var ga = document.createElement('script'); ga.type = 'text/javascript'; ga.async = true; ga.src = ('https:' == document.location.protocol ? 'https://ssl' : 'http://www') + '.google-analytics.com/ga.js'; var s = document.getElementsByTagName('script')[0]; s.parentNode.insertBefore(ga, s); })();